Have a question or concern? Need advice on a work-related issue?
Your union representatives are ready to assist you! 
Use the color-coded map below to find your county and the AFT-WV staff representative assigned to your area. (Note: Some assignments have changed. Updated map coming soon.) 
Call 304-344-2679 to be connected with your staff representative.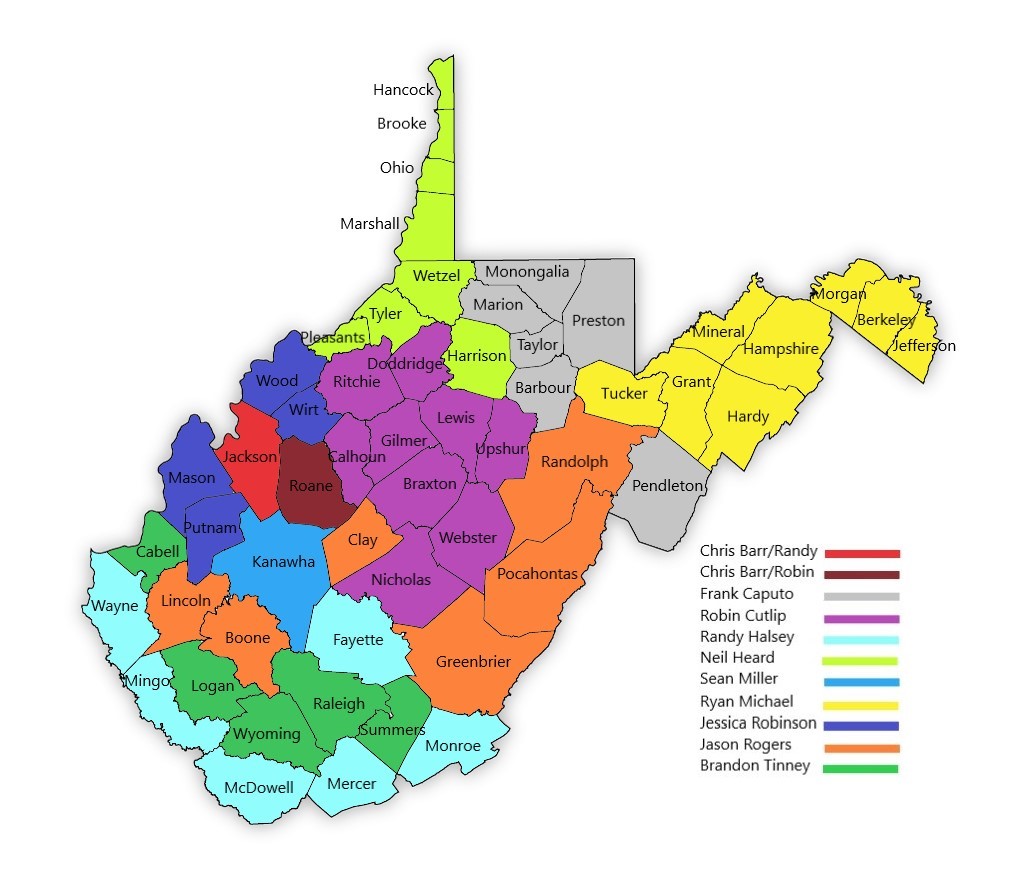 AFT-WV Staff