The AFT-WV Executive Board governs and sets policy for the union.
The elected leaders of AFT-WV are: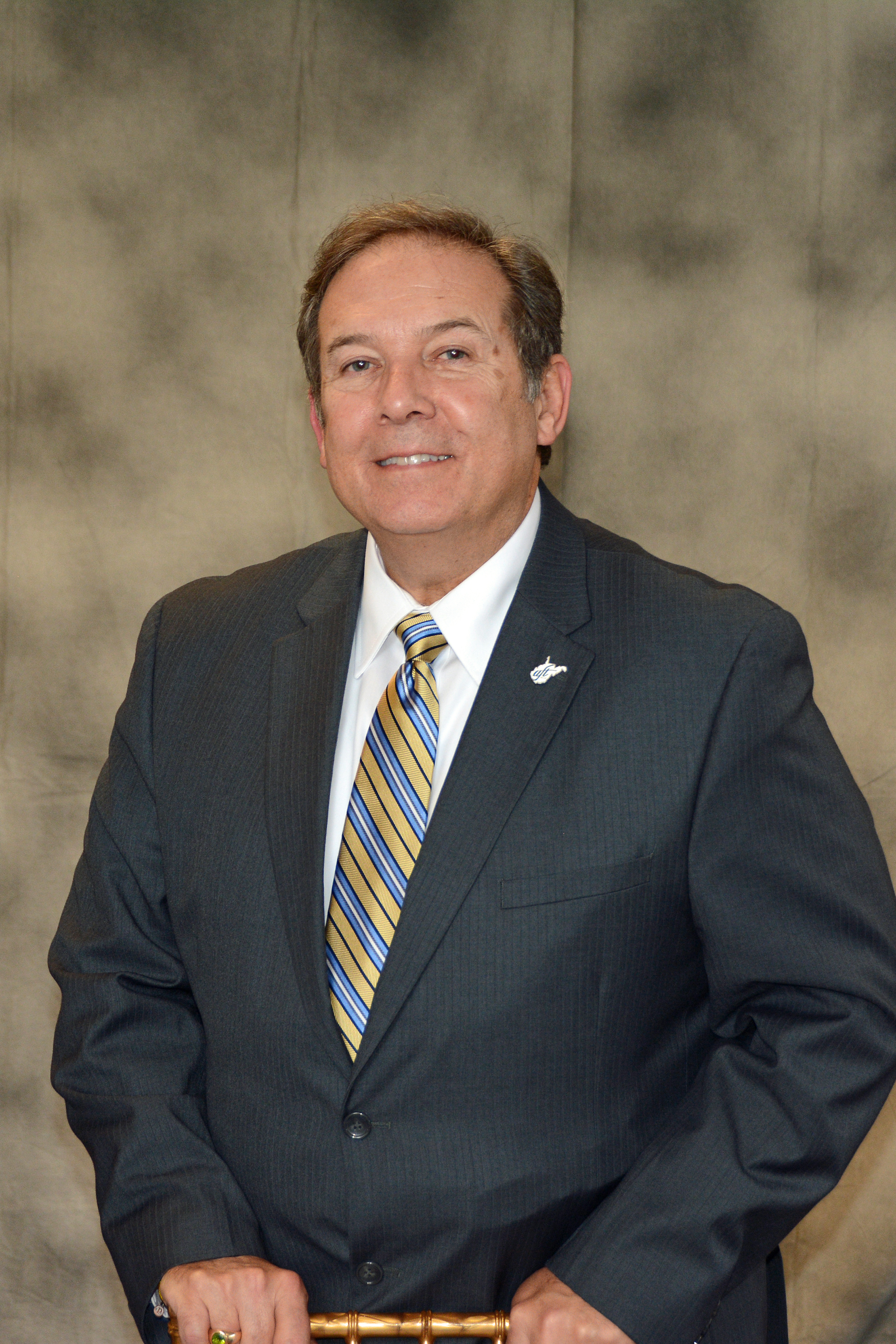 Fred Albert , President (Kanawha Co.)
Fred was elected as president of AFT-West Virginia on November 10, 2018.
Albert, a 29-year veteran of the profession, taught math at DuPont Middle School in Kanawha County for 20 years before being elected president of the union.
He is a highly decorated educator, earning numerous accolades over the years.  He was named the West Virginia Council of Teachers of Mathematics' Middle School Math Teacher of the Year for 2018, Kanawha County Teacher of the Year in 2016 and was one of the six finalists for the state Teacher of the Year Award two years ago.
Over the past two decades, he has served the union in many capacities, including 20 years on AFT-WV Executive Board as a member-at-large and two terms as State Treasurer. Locally, he has served as an Executive Board Member-at-Large, Secretary, Vice President, and then President.  He has been AFT-Kanawha President for 15 years. 
He is a member of the Kanawha Valley Labor Council, serves  on the Board of Directors for Reconnecting McDowell, and is a member of AFT's State Federation Presidents Council.
Outside the classroom, Albert is very active in his church, as a member of the choir and as chairman of the administrative board of his church.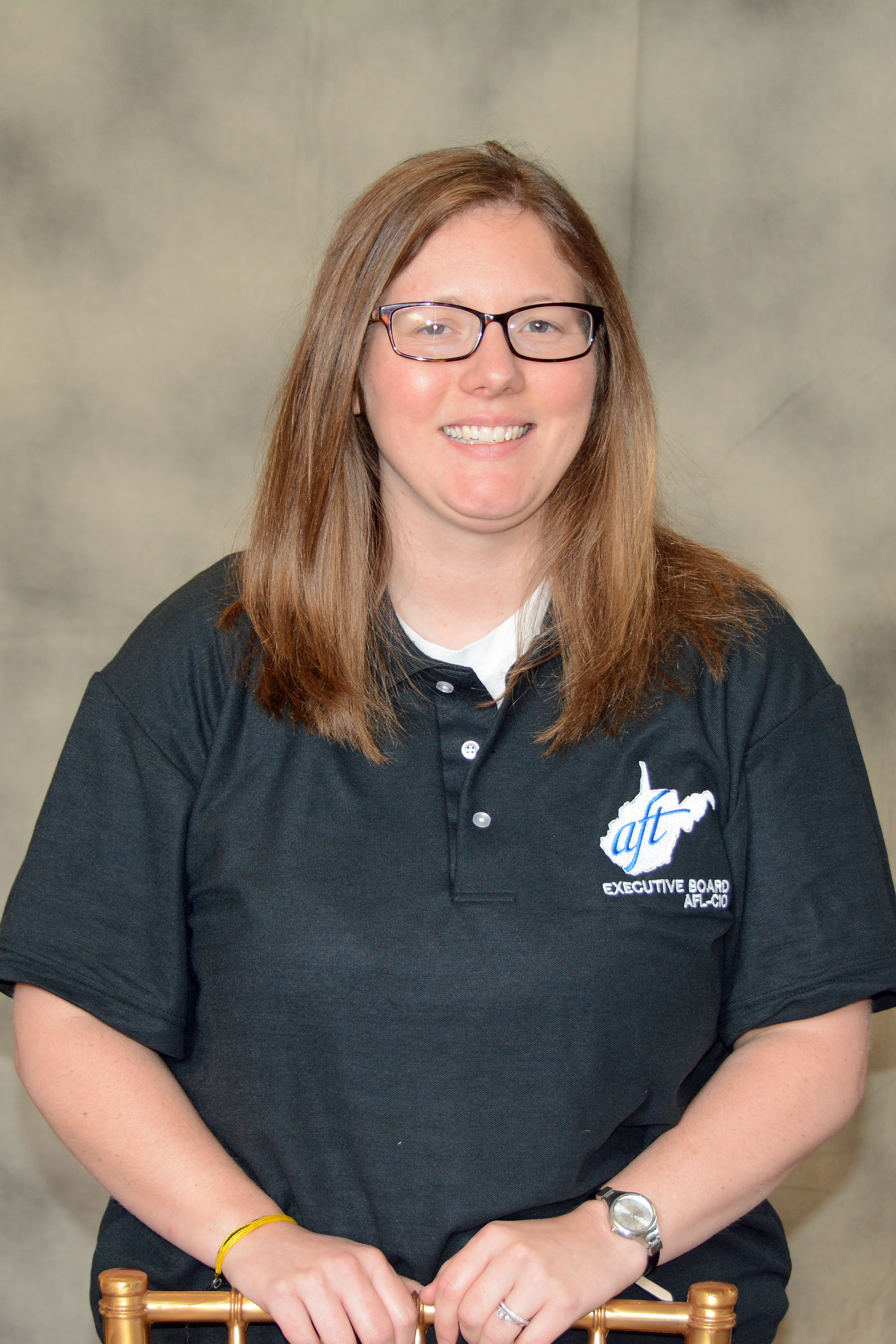 Tega Toney, Vice-President (Fayette Co.)
Tega Toney is an 11th Grade Contemporary Studies and 12th Grade Civics teacher at Oak Hill High School. At Oak Hill High School,  she serves as the 11th grade team leader, a  member of the leadership team, hiring committee chairperson, and is a member of the Teacher of the Year Interview Committee for Fayette County Schools.
She is president of AFT-Fayette and an active member of the South Central Labor Council. She serves on the AFT Program and Policy Committee and was appointed to the post by AFT President Randi Weingarten.
She resides in Oak Hill with her husband and two sons. Her interests include reading, visiting amusement parks and attending concerts. She is a member of First Brethren Church in Oak Hill.
"It is a great honor to be elected to represent teachers and school service personnel across the state of West Virginia. AFT-WV is a union of professionals dedicated to protecting, enhancing, and progressing public education across the state and serving the public educators that are an integral role in that system. As your vice president, it is my duty to listen to our members and follow their direction on matters that are important to their lives in the classroom, in the cafeterias, on their school buses, and in our school buildings. The mission is all of ours, together. Our union is strong because of you. Thank you for your trust in me and for your dedication to our students, as well as to the state of West Virginia. In solidarity, always." - Tega Toney, AFT-WV Vice President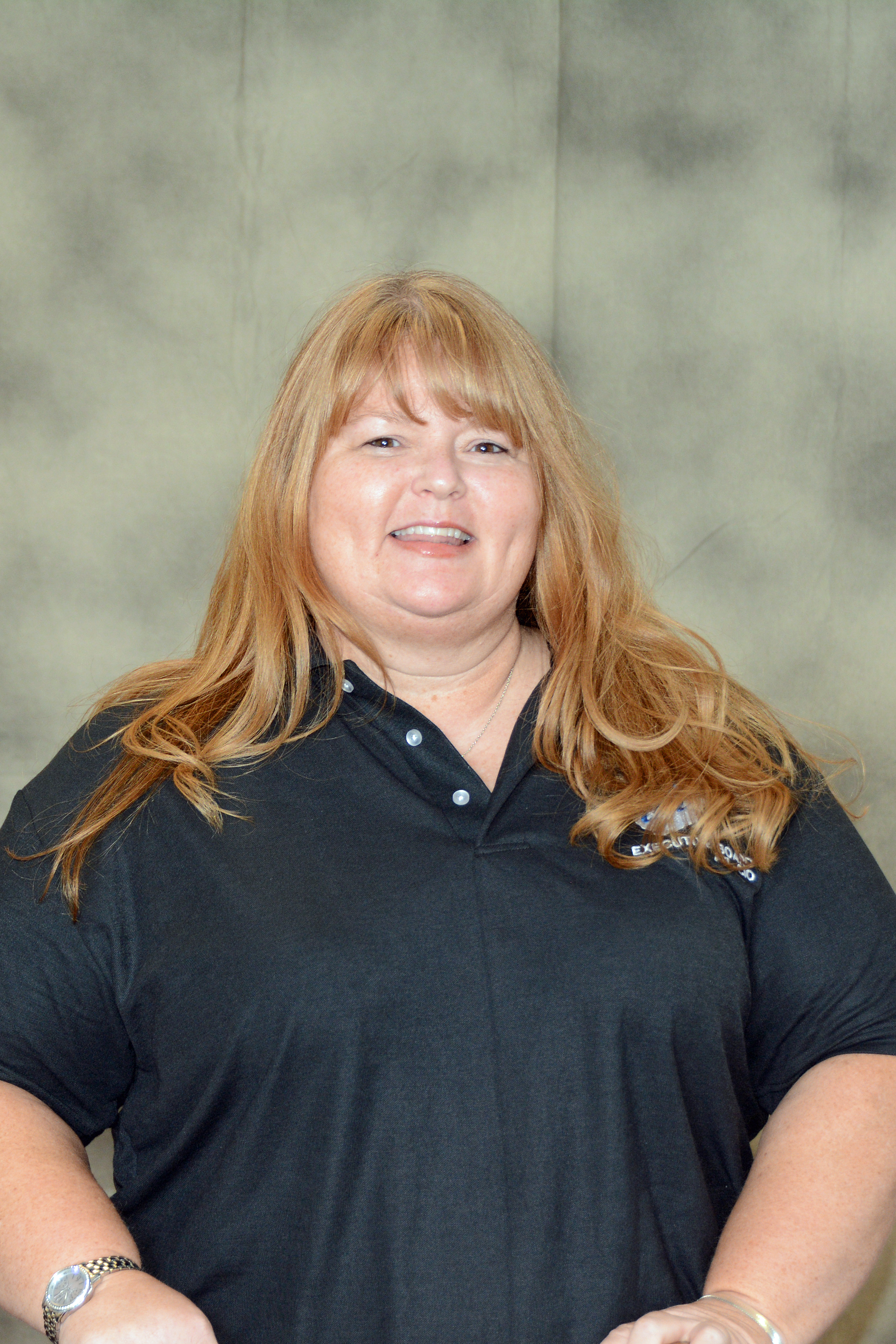 Angie Turkelson, Secretary (Putnam Co.) 
Angie Turkelson teaches Special Education at Hurricane High School in Putnam County. She is in her 21st year of teaching and has taught all grade levels, except seventh and eighth in both general and special education. Angie holds a Bachelors of Science in Multi-subject Elementary K-8 and Special Education Mild/Moderate Mental Impairments K-12 from West Virginia State College and a Masters of Arts in Special Education Multi-categorical (Learning Disabilities, Mental Impairments and Behavior Disorders) K-Adult from Marshall University. She also holds an Administrative Certificate from Marshall University. Angie has been recognized twice at the school level as "Teacher of the Year" and received an Apple Award from AFT-WV for outstanding dedication and leadership in her profession. 
Angie serves as president of AFT-Putnam, secretary for AFT-WV, and a trustee for the Kanawha Valley Labor Council.  She is the archery coach at Hurricane Middle and High Schools, co-sponsor of Leo Club and YLA at Hurricane High, and serves as secretary for the Faculty Senate.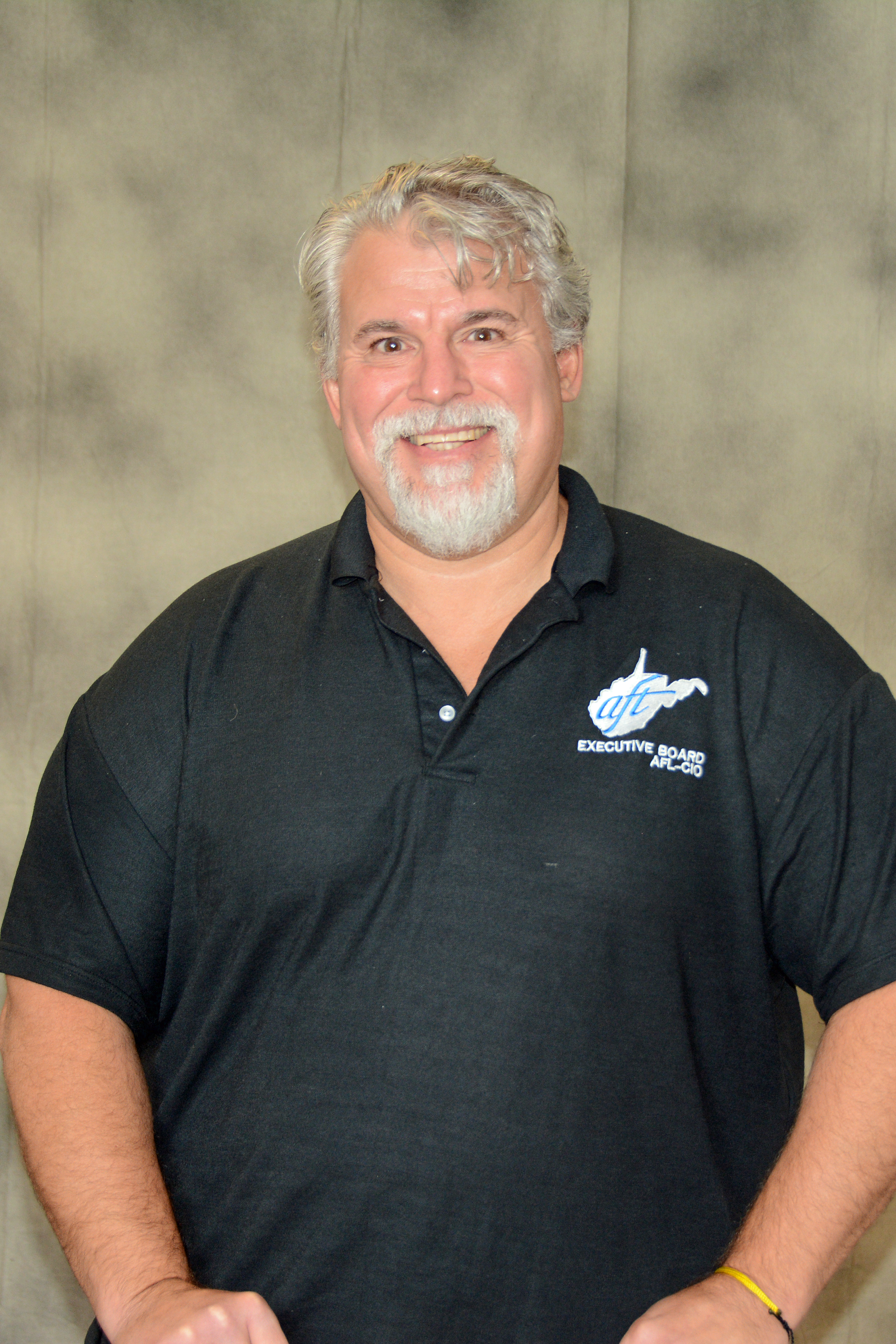 Sam Brunett, Treasurer (Monongalia Co.)
Sam is a 26 year veteran art teacher for Monongalia County Schools, serving Morgantown High, Cheat Lake Elementary and Cheat Lake Middle School. He earned a Masters of Fine Arts Degree, Painting /Sculpture emphasis from West Virginia University and a Bachelor of Arts Degree, Art Education PK-12 from Fairmont State University. 
He currently teaches AP Studio 2-D, AP Studio Drawing, and AP Studio 3-D, Art1, Art 2 Honors, Art 3, Graphics 1&2, Sculpture 1&2 at Morgantown High School.
He is a highly-recognized educator, with his awards including: Distinguished Alumnus Award (2019) Fairmont State University School of Fine Art, 2013 Scholastic Art & Writing National Gold Medal Recipient, Sallie Mae WV Finalist as First Year Art Teacher, 2018-19 WVAEA Art Educator of the Year, as well as many additional state and regional recognitions. 
Sam serves as a member of WV State Superintendent Steve Paine's 's Advisory Council and the WVDE Teacher Evaluation Task Force. He is president of AFT-Monongalia and father to Jack (age 11), Cameron (age 10), and husband to Kimberly. 
Executive Board Members-at-Large: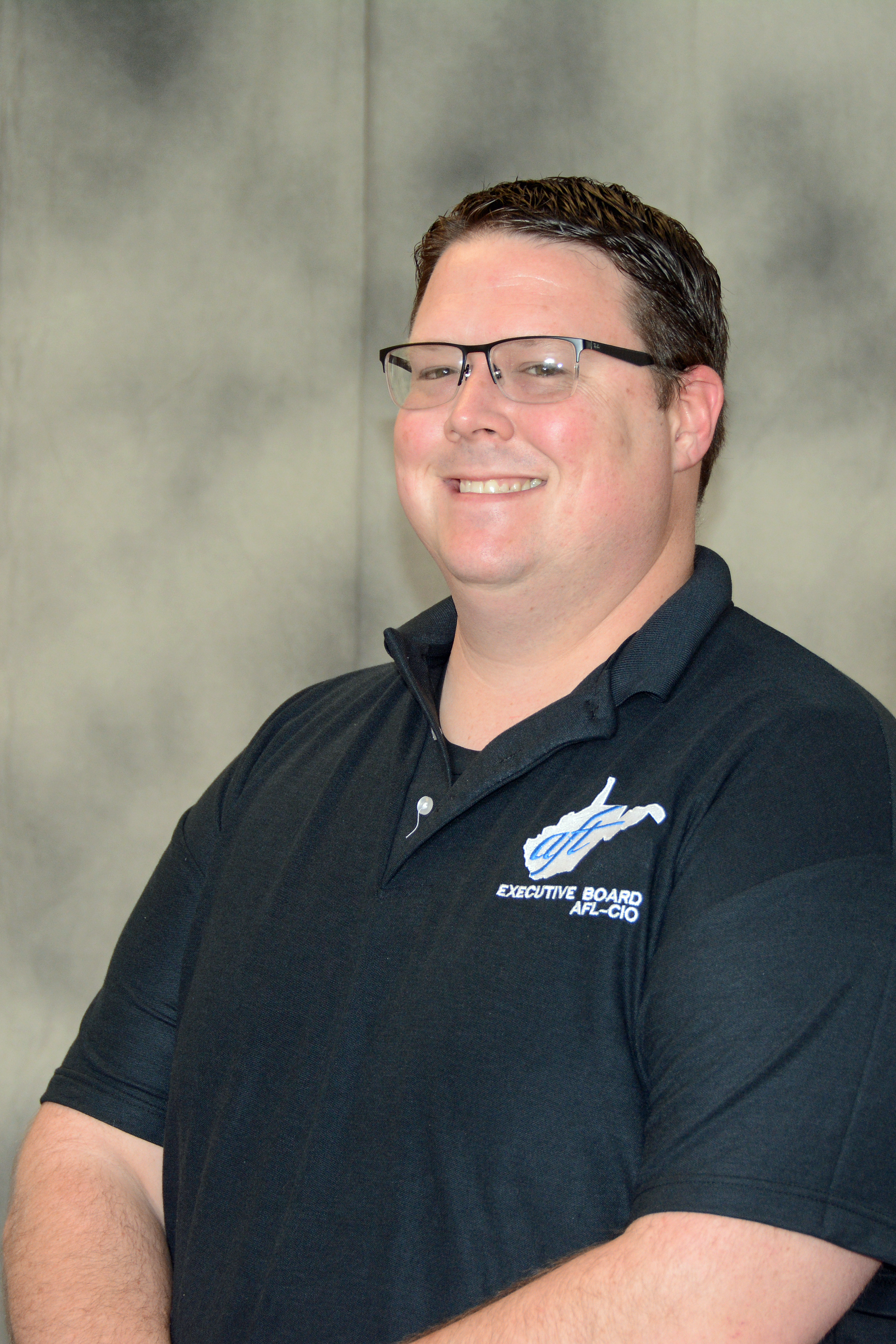 Justin Altizer (Lincoln Co.) 
Justin is a music educator, teaching General Music, Choir, Band 6-8, and after school Theater at Guyan Valley Middle School in Lincoln County. He has taught at Guyan Valley Middle for the past 14 years.
He has served as president of AFT-Lincoln, Local #4962, for 3 years. He had served as Guyan Valley Middle's AFT Building Rep. for 9 years.
Justin is a long-time activist in the labor movement and has served as the president of the Southwestern District Labor Council/WV AFL-CIO (Cabell, Lincoln, Logan, Mingo, and Wayne Counties) since 2017. He served as vice-president prior to being elected president.
At his school, he is the president of the Faculty Senate and a member of the Leadership Team.
Outside of school, Justin's love of music keeps him busy as a member of the Hurricane Community Band and a member of the orchestra at Forrest Burdette Memorial United Methodist Church in Hurricane.
"It is an honor to be selected and elected to serve in the seat of Stacy Strawderman from AFT Marion County.  The AFT members of Marion County became my first close union brothers and sisters.  I look forward to representing the public employees of West Virginia." -Justin Altizer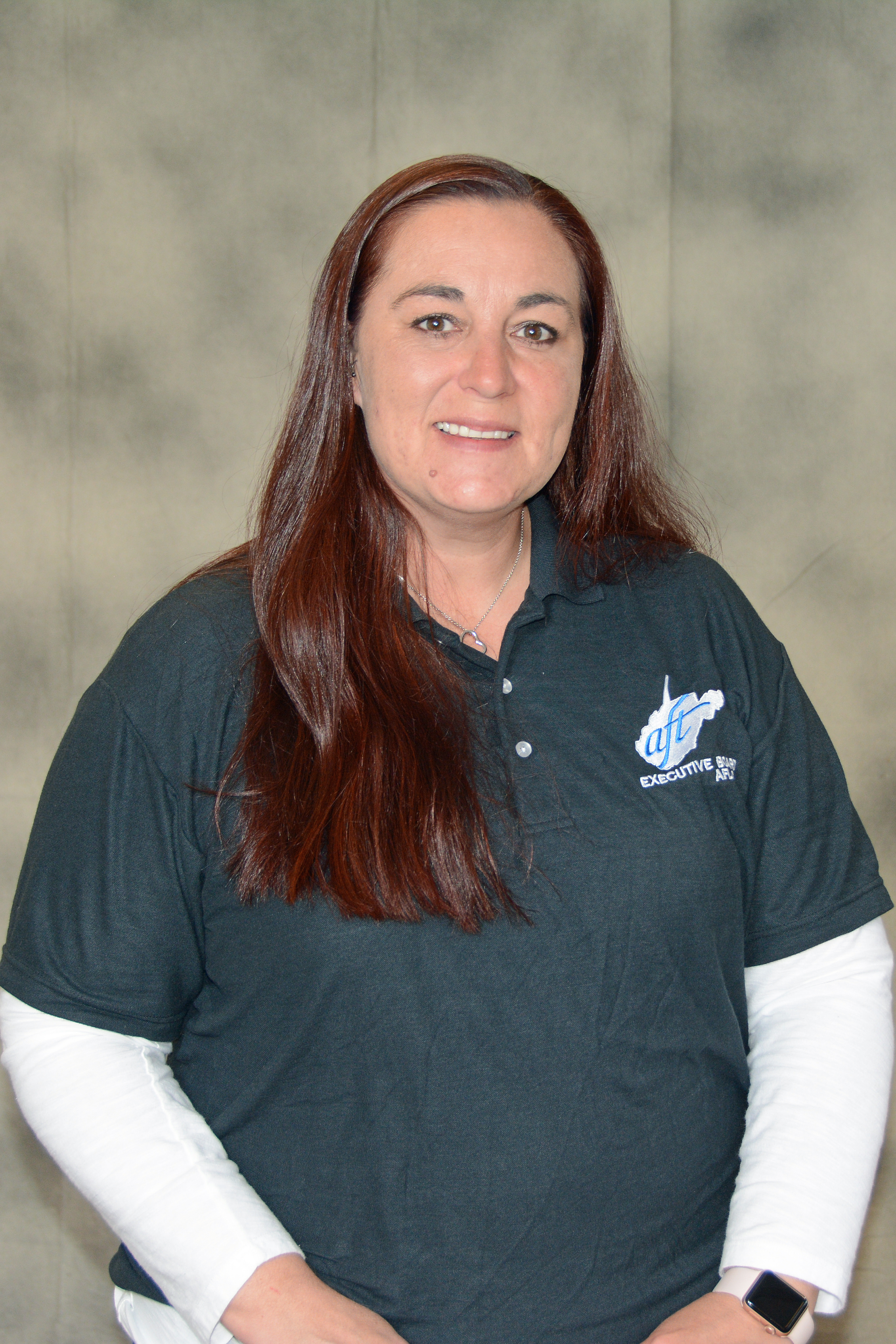 Lynneia Atkinson (Jefferson Co.)
Lynneia teaches students in grades K-3 with special needs at TA Lowery Elementary School in Jefferson County.  She has been teaching since 2002 and is a resident of Martinsburg, WV.  She is president of AFT-Jefferson, Local 6542. 
"It is an honor to serve with my fellow AFT brothers and sisters on the AFT-WV Executive Board." -Lynneia Atkinson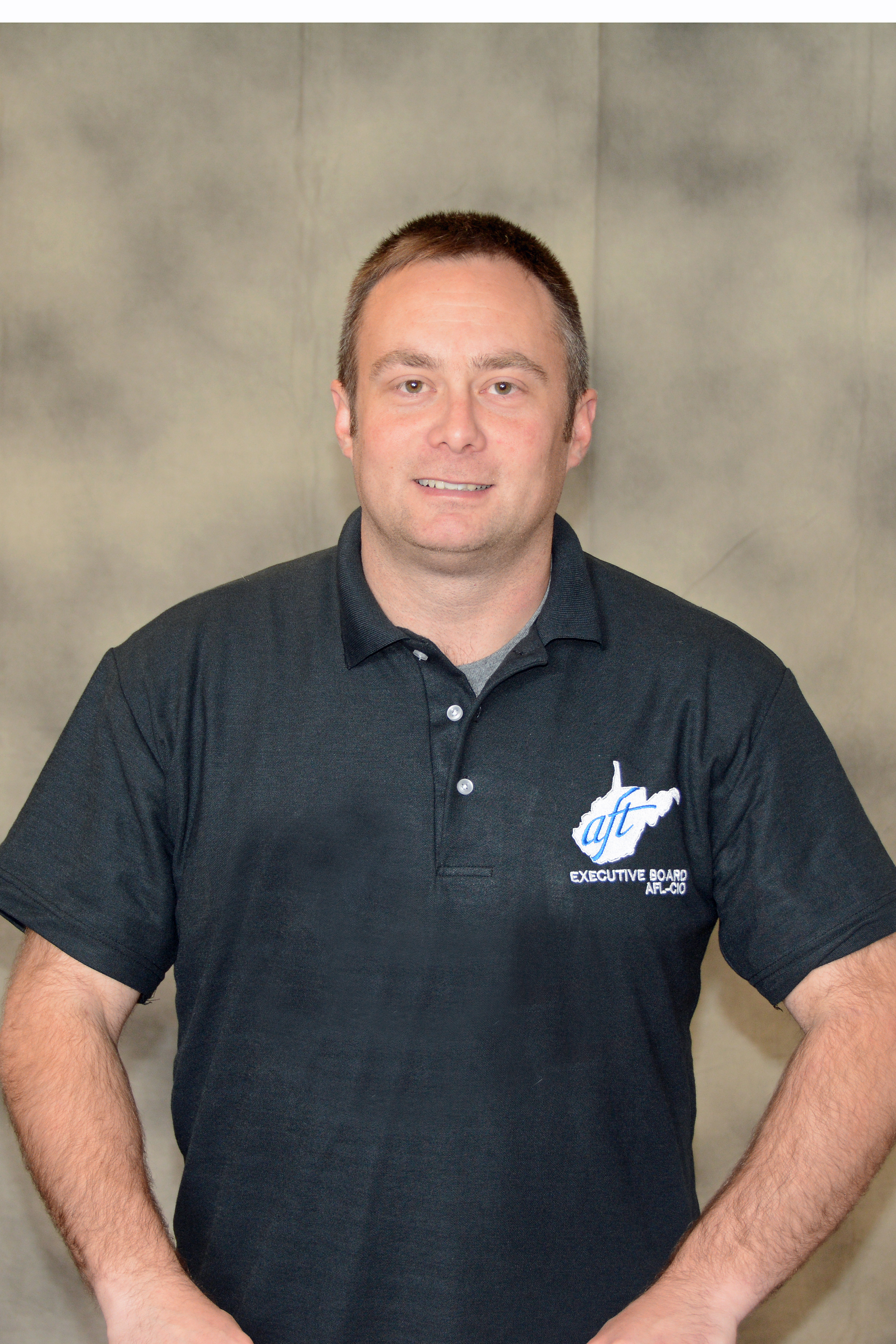 Andy Bird (Putnam Co.)
Special Education (Intellectual Disabilities/Autism) Teacher at Hurricane High School 
I joined the union to be connected with thousands of professional and service personnel across West Virginia working together to improve public education.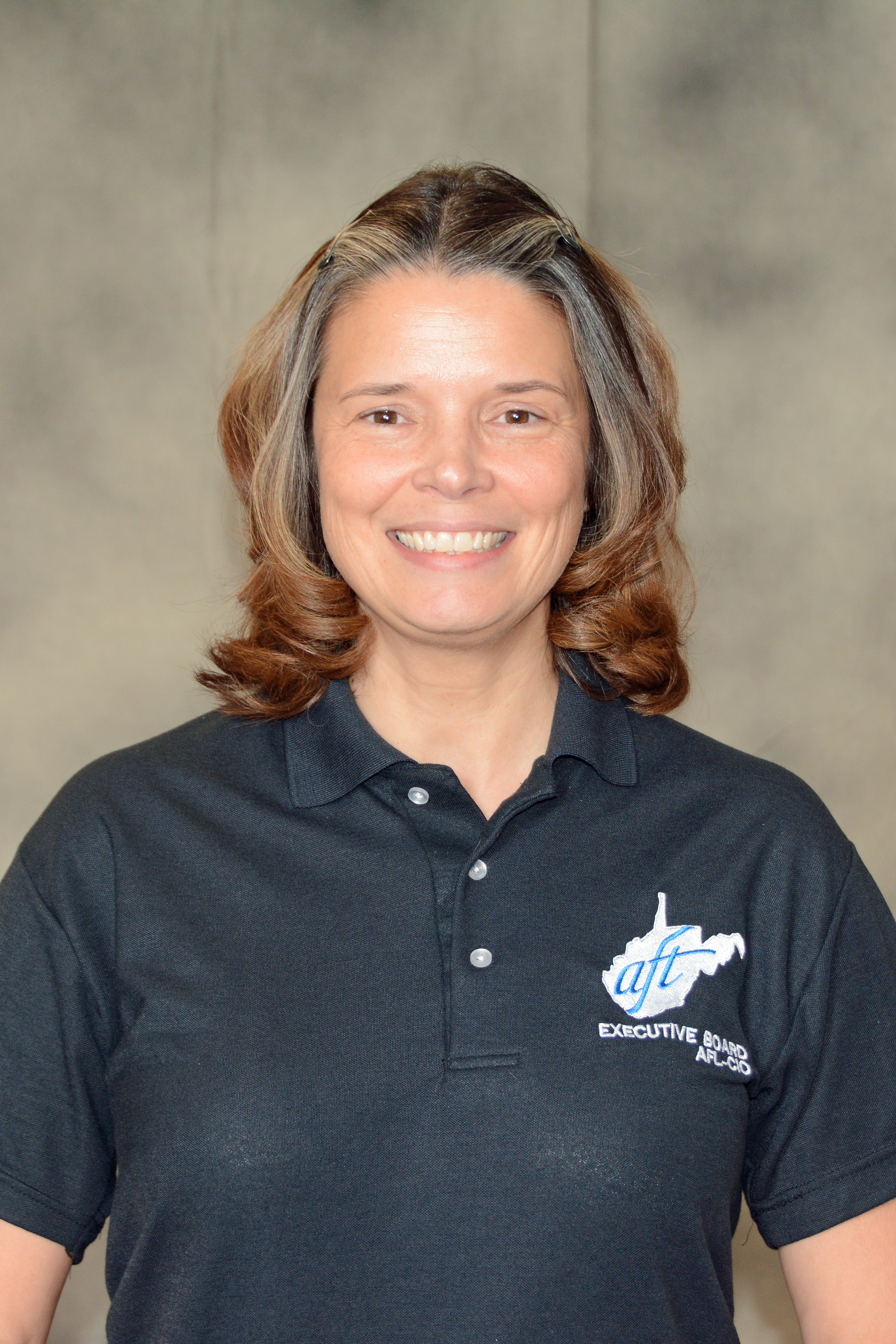 Noel Clinton  (Wood Co.)
Teacher at Blennerhasset Middle School
The AFT experience that has meant the most to me is the sense of family and comradery at meetings, conferences, and summer school. I love having the opportunity to meet and talk to teachers from around the state.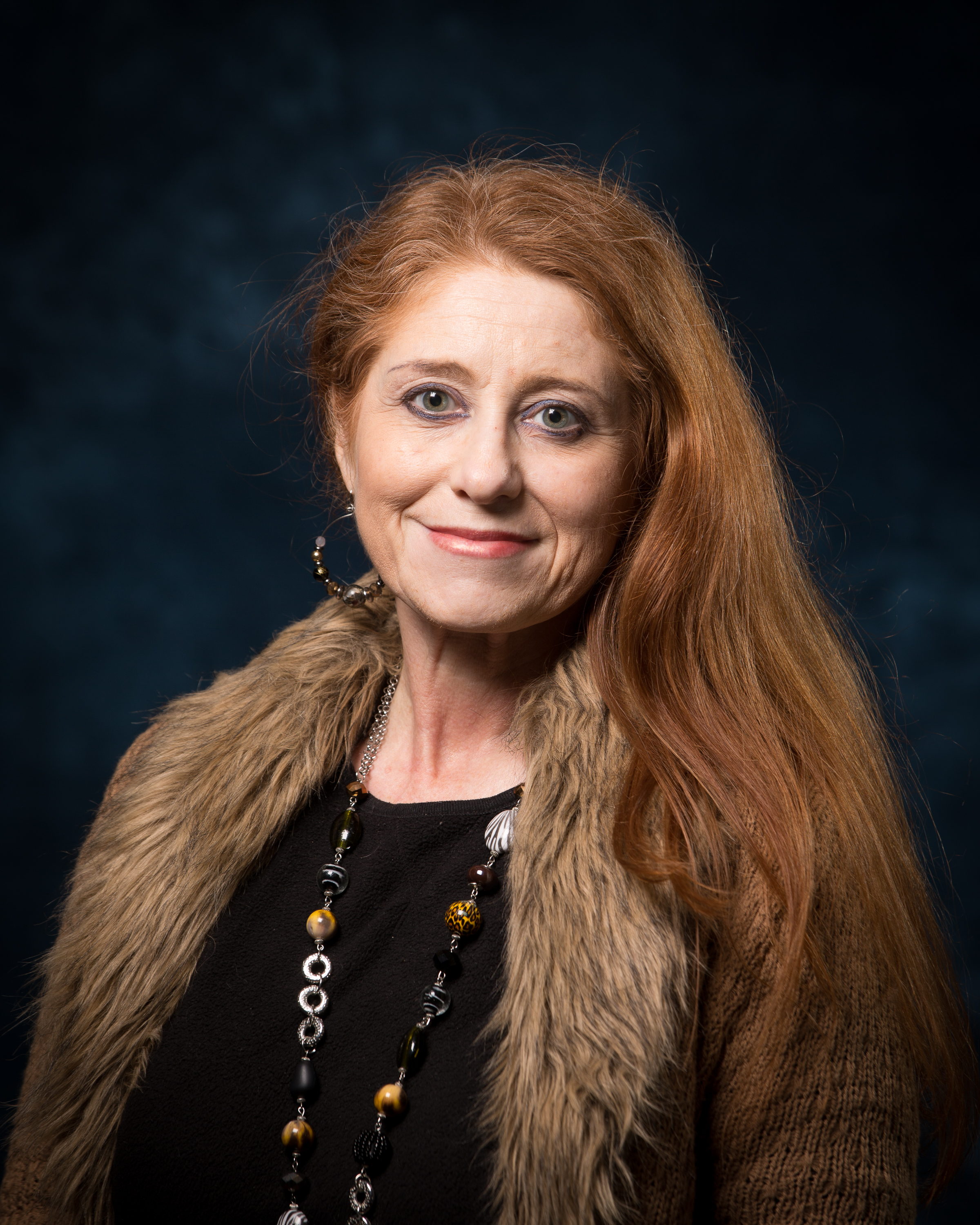 Bridget Davis (Public Employees)
Bio coming soon.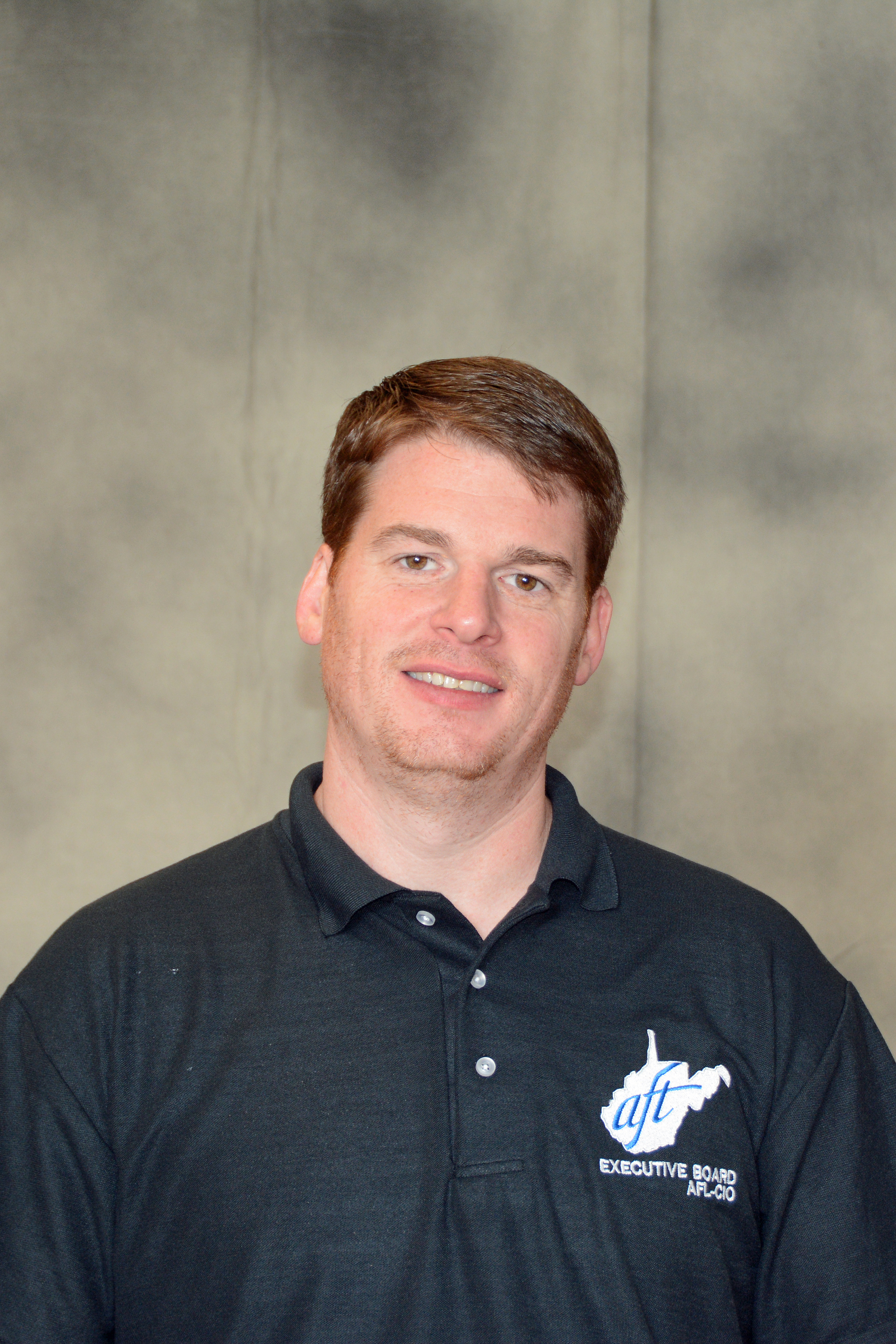 Josh Gary (Marshall Co.)
Josh teaches U.S. History and Advanced Placement Government and Politics at John Marshall High School.  He has taught for 19 years, and served as the track and cross country coach at Sherrard Middle School. He is the advisor for the Youth Leadership Association at JMHS.
Josh is the president of AFT Marshall-County and is a member of the Marshall-Wetzel-Tyler Labor Council.
"The work of our union is a constant process requiring many people to lend a hand and share their voice. I am very honored to have been elected by our members to be a part of the leadership of AFT-WV. I promise I will always speak for them in making sure we continue to build a strong union that will support all of us both inside and outside of our schools." – Josh Gary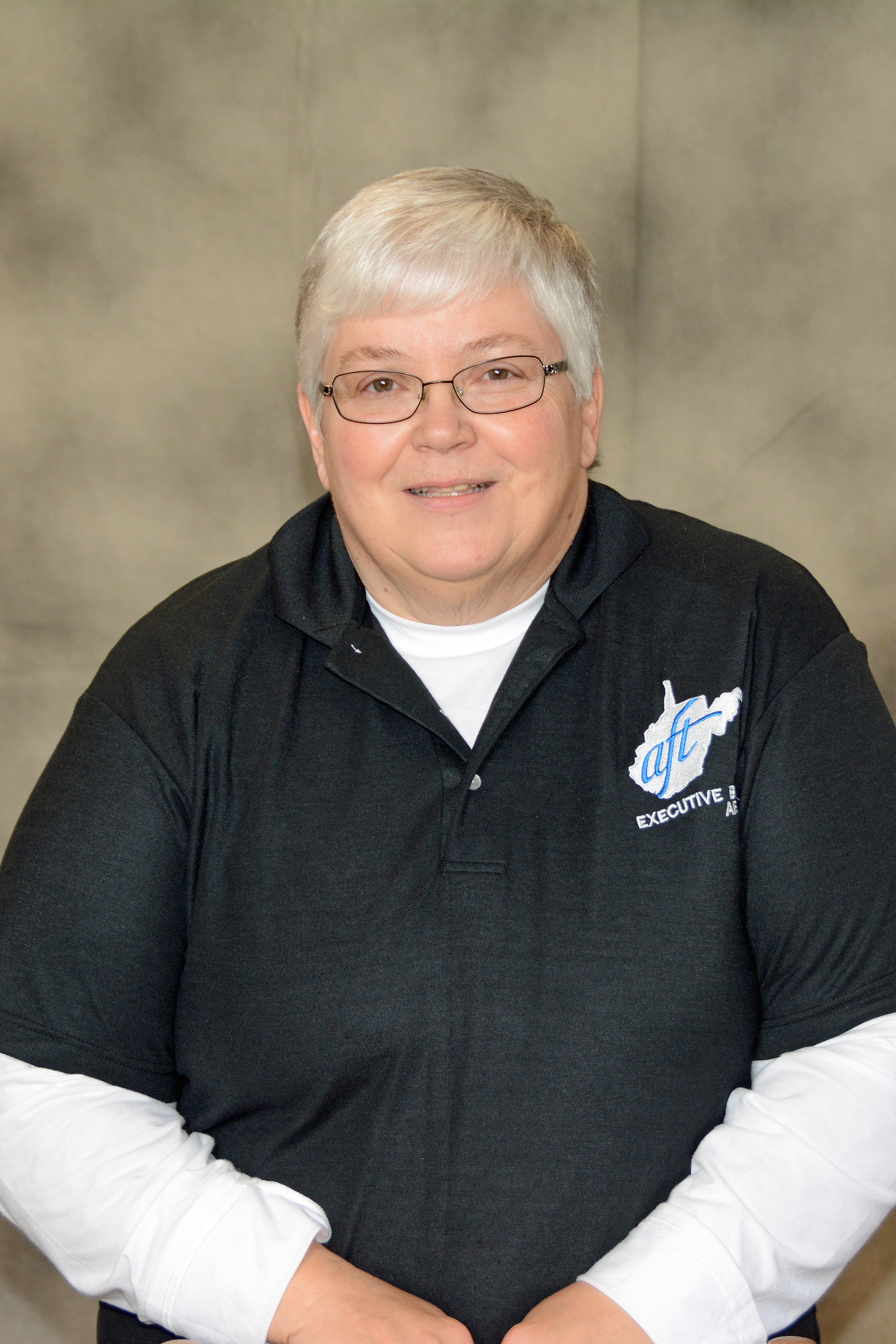 Beth Kitzmiller (Webster Co.)
Bio coming soon.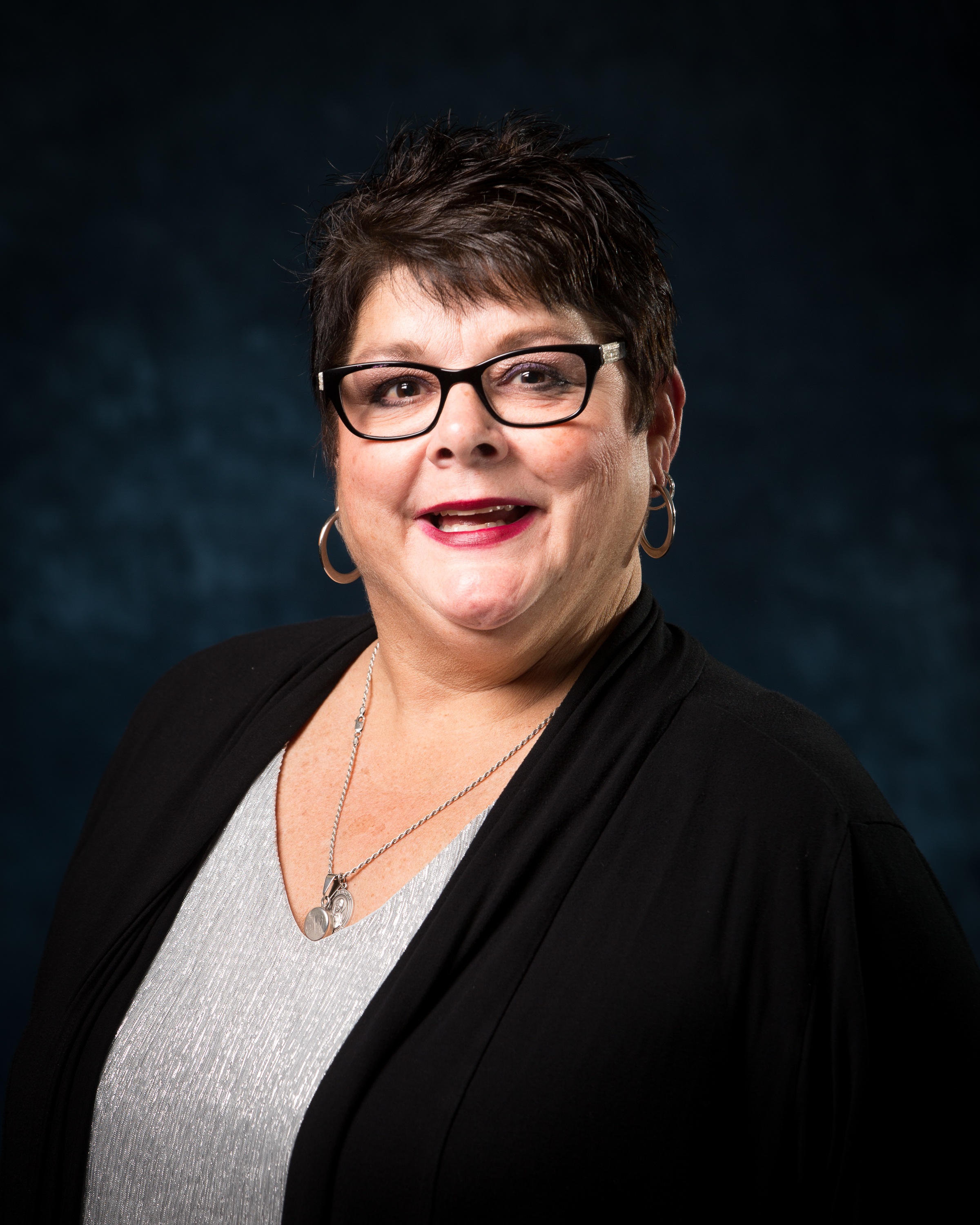 Amy Neal (Cabell Co.)
Amy teaches Health and Driver Education at Cabell Midland High School in Cabell County, and is in her 34th year in the profession. She resides in Milton, West Virginia with her husband, Bil, and mom, (Big Red), Judy, who lives in the grandmother quarters.
She is president of Cabell AFT,  Local #6340. Amy can always be found helping take tickets or feeding hungry fans at Cabell Midlandfootball games. For several years, she has volunttered in the kitchen during the WV Sheriff's Youth Leadership Academy
Amy is known as a fighter for fairness for school employees and is always helping kids. She counts her elected to the executive board as a great honor.  Her favorite quote
 related to her union activism is "Pray for the dead, but fight like hell for the living." from labor legend Mother Jones.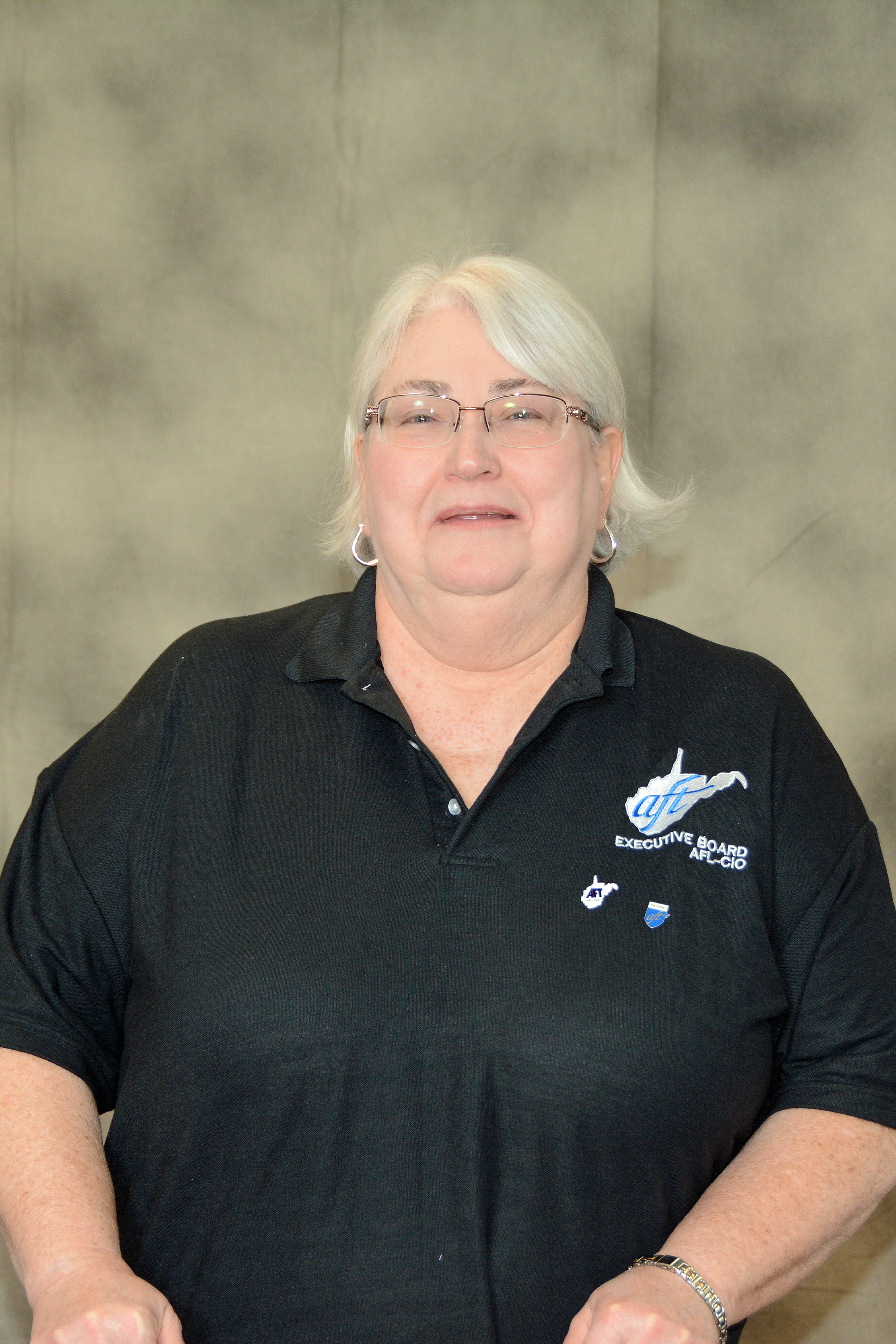 Carenna Rouse (Boone Co.)
Carenna has served as the president of AFT- Boone County, Local #6101, for over 10 years. Prior to that, she held the offices of vice president,  secretary,  and treasurer. She has been an active member of her local for over 25 years.
She is in her 30th year of teaching at Scott High School in Madison, West Virginia. She  currently teaches English 12 Honors, English Dual Credit 101 and 102, College and Career Ready English, Video Journalism and Military Studies.  
Carenna was recently elected as vice president of the the Kanawha County Democratic Women's Club and is an active member of the Kanawha Valley Labor Council. 
Kim Securro (Marion Co. Service Personnel) 
Photo and bio coming soon.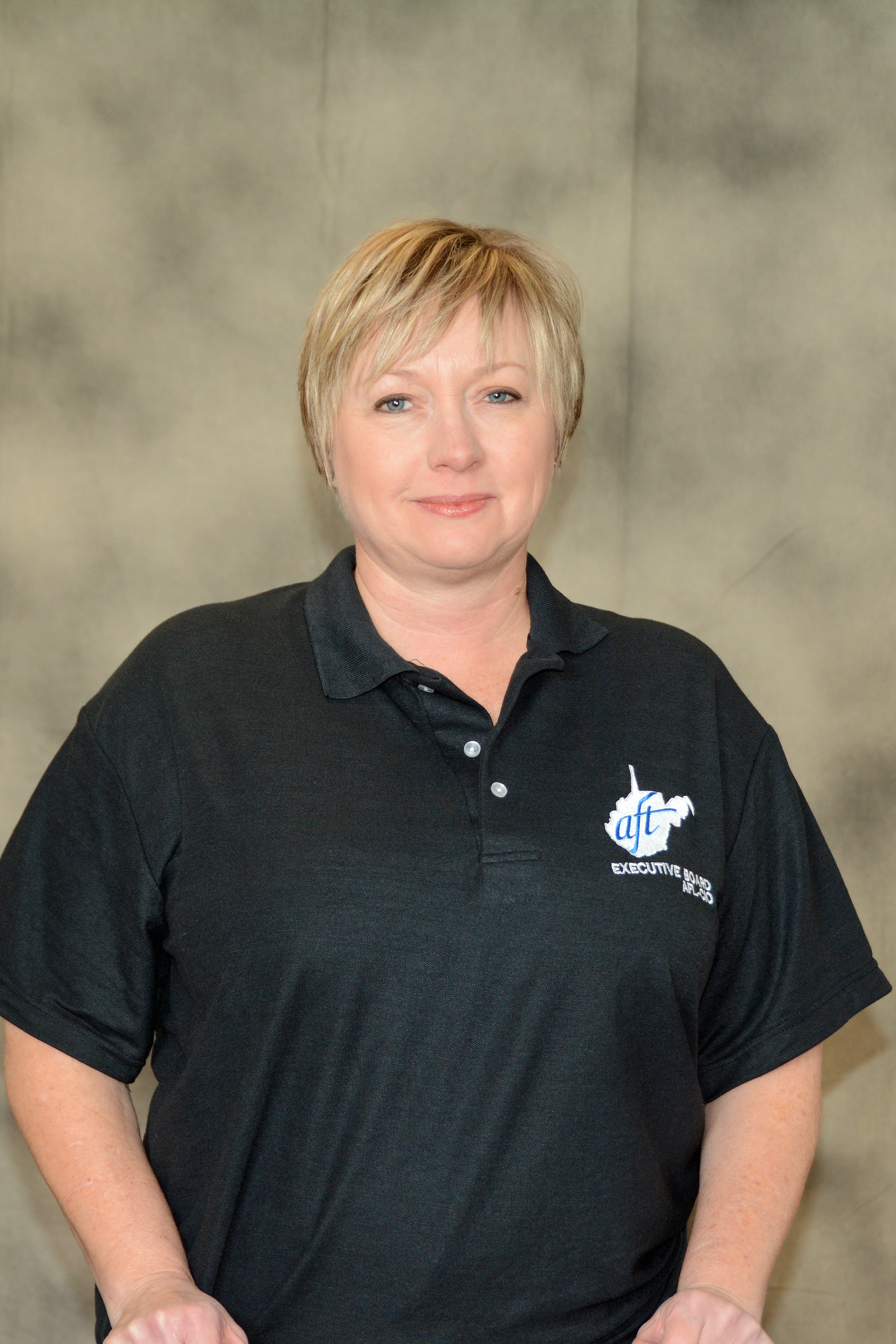 Kristie Skidmore (Randolph County)
Bio coming soon.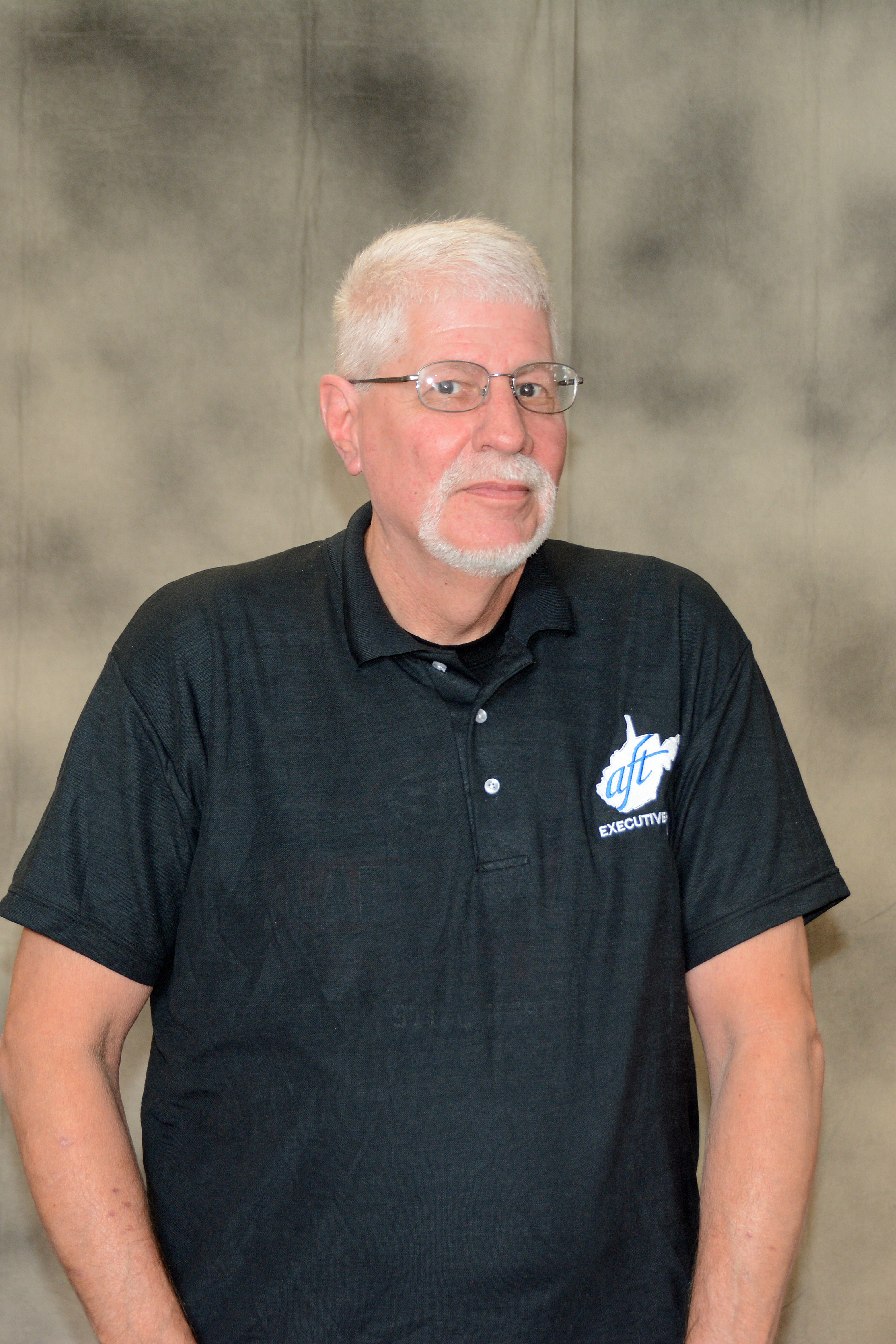 Jerry Throckmorten (Kanawha Co.)
Jerry has been teaching for 30 years in Kanawha County Schools, the last 20 years spent at Sissonville High School. He has sponsored Student Council, International Club, National Honor Society, Key Club and many other school clubs and organizations over the years. He has been the public address announcer at Sissonville home sporting events for 20 years.
Although born in Virginia and a graduate of James Madison University, he has resided in Pinch, WV with his wife, Carol for the past 25 years. 
He has served as a member of the AFT-Kanawha Executive Board for 14 years, six of those as the local's secretary. He has been president of AFT-Kanawha since July 2019. 
"I'm extremely proud to represent the largest local, #4444, within AFT-WV as a member of the State Executive Board."- Jerry Throckmorten 
Amelia Wolfe (Wood Co.) 
Photo and bio coming soon. 
Terry Cunningham (Putnam Co.)
Retiree Representative, Ex-officio
Photo and bio coming soon.