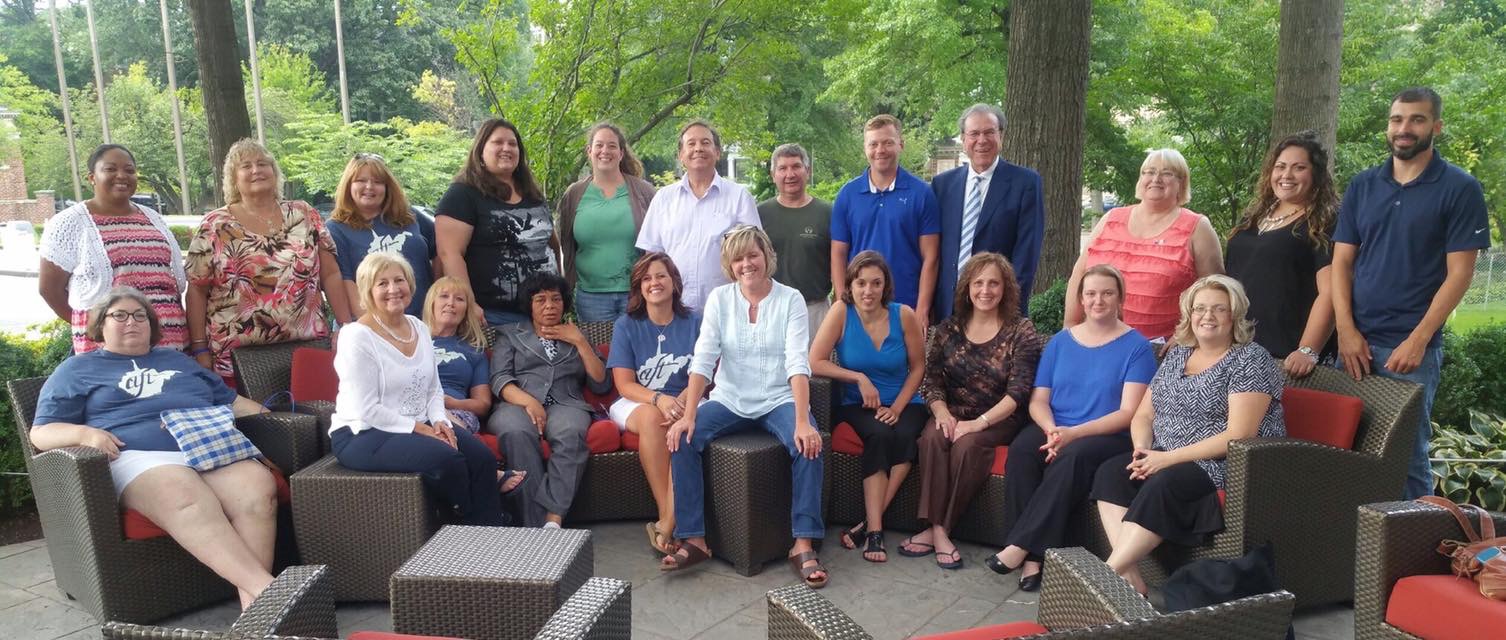 Twenty-two AFT-WV activists joined educators from across the country at the American Federation of Teachers TEACH conference in July to participate in cutting edge professional development and discuss challenges and solutions in education. Held in Washington, DC, the event focused on how teachers are creating, innovating and finding new ways to help kids succeed and encouraged teachers to seize opportunities to strengthen their profession.
Fittingly, the conference theme was "Your Voice Matters" and AFT President Randi Weingarten prompted educators to take an active role in educational decision making during her keynote address.
"Education policy has been dictated to us for far too long. We're the experts and on the front l
ines. It should be determined with us. Let's be frank, in our line of work, no one is giving us the tools and conditions we need without a fight. No one is handing professionalism to us without a fight. That's why we need voice. … Collective voice is our power. It's the way we make our neighborhood schools places where parents want to send their kids, where students are engaged, and where educators want to work," remarked Weingarten.
Workshops about teaching and learning, panel discussions and informal networking about best practices kept participants engaged throughout the week.