The AFT-WV Executive Board governs and sets policy for the union.
The elected leaders of AFT-WV are:
Fred Albert , President (Kanawha Co.)
Fred was elected as president of AFT-West Virginia in 2018 and re-elected in November 2021. 
Albert, a 29-year veteran of the profession, taught math at DuPont Middle School in Kanawha County for 20 years before being elected president of the union.
He is a highly decorated educator, earning numerous accolades over the years.  He was named the West Virginia Council of Teachers of Mathematics' Middle School Math Teacher of the Year for 2018, Kanawha County Teacher of the Year in 2016 and was one of the six finalists for the state Teacher of the Year Award..
Over the past two decades, he has served the union in many capacities, including 20 years on AFT-WV Executive Board as a member-at-large and two terms as State Treasurer. Locally, he has served as an Executive Board Member-at-Large, Secretary, Vice President, and then President.  He served as  AFT-Kanawha President for 15 years. 
He is a member of the Kanawha Valley Labor Council, serves on the Board of Directors for Reconnecting McDowell, and is a member of AFT's State Federation Presidents Council.
Outside the classroom, Albert is very active in his church, as a member of the choir and as chairman of the administrative board of his church.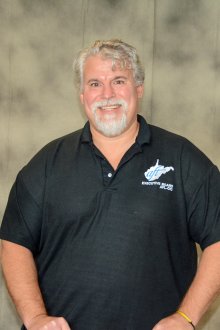 Sam Brunett, Vice-President (Monongalia Co.)
Sam is an art teacher for Monongalia County Schools, having served Morgantown High, Cheat Lake Elementary and Cheat Lake Middle School during his career. He earned a Masters of Fine Arts Degree, Painting /Sculpture emphasis from West Virginia University and a Bachelor of Arts Degree, Art Education PK-12 from Fairmont State University. 
He currently teaches AP Studio 2-D, AP Studio Drawing, and AP Studio 3-D, Art1, Art 2 Honors, Art 3, Graphics 1&2, Sculpture 1&2 at Morgantown High School.
He is a highly-recognized educator, with his awards including: Distinguished Alumnus Award (2019) Fairmont State University School of Fine Art, 2013 Scholastic Art & Writing National Gold Medal Recipient, Sallie Mae WV Finalist as First Year Art Teacher, 2018-19 WVAEA Art Educator of the Year, as well as many additional state and regional recognitions. 
Sam serves as MHS Dept Chair, Faculty Senate President, the AFT-WV building rep for his school and , MHS Leadership Team chairman.  He is president of AFT-Monongalia and father to Jack and Cameron, and husband to Kimberly.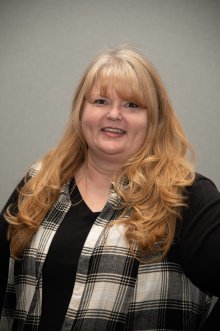 Angie Turkelson, Secretary (Putnam Co.) 
Angie Turkelson teaches Special Education at Hurricane High School in Putnam County. She is in her 21st year of teaching and has taught all grade levels, except seventh and eighth in both general and special education. Angie holds a Bachelors of Science in Multi-subject Elementary K-8 and Special Education Mild/Moderate Mental Impairments K-12 from West Virginia State College and a Masters of Arts in Special Education Multi-categorical (Learning Disabilities, Mental Impairments and Behavior Disorders) K-Adult from Marshall University. She also holds an Administrative Certificate from Marshall University. Angie has been recognized twice at the school level as "Teacher of the Year" and received an Apple Award from AFT-WV for outstanding dedication and leadership in her profession. 
Angie serves as president of AFT-Putnam, secretary for AFT-WV, and a trustee for the Kanawha Valley Labor Council.  She is the archery coach at Hurricane Middle and High Schools, co-sponsor of Leo Club and YLA at Hurricane High, and serves as secretary for the Faculty Senate.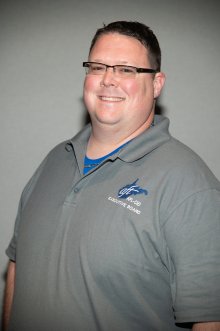 Justin Altizer, Treasurer  (Lincoln Co.) 
Justin is a music educator, teaching General Music, Choir, Band 6-8, and after school Theater at Guyan Valley Middle School in Lincoln County. He has taught at Guyan Valley Middle for the past 14 years.
He has served as president of AFT-Lincoln, Local #4962, for 3 years. He had served as Guyan Valley Middle's AFT Building Rep. for 9 years.
Justin is a long-time activist in the labor movement and has served as the president of the Southwestern District Labor Council/WV AFL-CIO (Cabell, Lincoln, Logan, Mingo, and Wayne Counties) since 2017. He served as vice-president prior to being elected president.
At his school, he is the president of the Faculty Senate and a member of the Leadership Team.
Outside of school, Justin's love of music keeps him busy as a member of the Hurricane Community Band and a member of the orchestra at Forrest Burdette Memorial United Methodist Church in Hurricane.
"It is an honor to be selected and elected to serve in the seat of Stacy Strawderman from AFT Marion County.  The AFT members of Marion County became my first close union brothers and sisters.  I look forward to representing the public employees of West Virginia." -Justin Altizer
Executive Board Members-at-Large: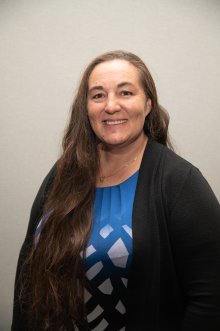 Lynneia Atkinson (Jefferson Co.)
Lynneia teaches students in grades K-3 with special needs at TA Lowery Elementary School in Jefferson County.  She has been teaching since 2002 and is a resident of Martinsburg, WV.  She is president of AFT-Jefferson, Local 6542. 
"It is an honor to serve with my fellow AFT brothers and sisters on the AFT-WV Executive Board." -Lynneia Atkinson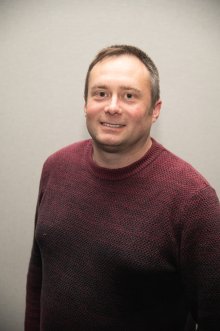 Andy Bird (Putnam Co.)
Special Education (Intellectual Disabilities/Autism) Teacher at Hurricane High School 
Andy joined the union to be connected with thousands of professional and service personnel across West Virginia working together to improve public education.
He is a member of the Kanawha Valley Labor Council, and an active member of St. Timothy's In-the-Valley Episcopal Church,  where he serves in a variety of leadership roles.
His most meaningful experience as an AFT member was coming together in solidarity with thousands across the state to stand up to improve education in our state during the strikes. In his free time, he enjoys traveling, learning piano, and spending time with friends.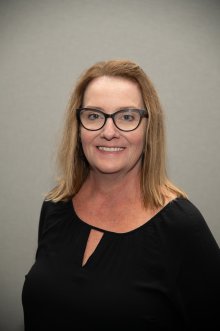 Meg Britt (Kanawha Co.)
Meg is an alternative education teacher at the day report center in Kanawha County. Meg loves the family atmosphere of AFT-WV and the fellowship at events like Summer School. 
In her spare time, Meg enjoys walking, cooking, and playing with her dog.
Greg Cruey (McDowell Co.)
Photo coming soon.
Greg is a middle school social studies teacher at Southside K-8.  Greg joined the union many years ago, because he was new to teaching, but wise enough to know he could one day need liability insurance or representation. When asked about his most meaningful experiences as a union member,Greg explained that he felt he had several, in as much as they seemed significant to him and also made some small difference in the lives of others. Among those, he lists:
Collecting and counting votes for two strikes
Persuading 90% staff at my school to vote to buy into a $300,000 Community School grant; and 
The number of times I've been allowed to speak to the press about issues that impact my colleagues and students
In his spare time, Greg enjoys gardening, practicing piano and spending time with his wife.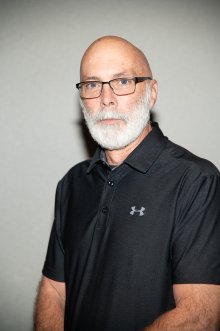 Rick Cutlip  (Webster Co.)
Bio coming soon.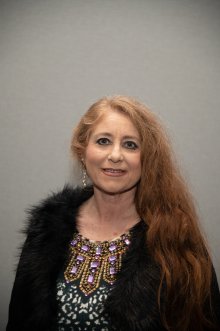 Bridget Davis (Public Employees)
Bio coming soon.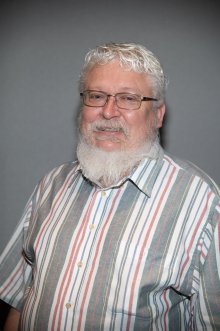 John Foley (Marion Co.)
John is a library/media specialist at Mannngton Middle School. Coming  from a family of coal miners,  joining a union was never a question for him. "I believe in the power of the union to keep things as equal as possible between employers and employees," he explained. 
When asked about his most meaningful experience as a union member, John points to his first time attending AFT-WV  summer school, and meeting like minded people from all over the state that made him feel very welcome.
In his leisure time, John enjoys spending time with family and friends and camping at different state campgrounds around West Virginia.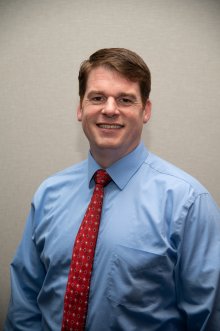 Josh Gary (Marshall Co.)
Josh teaches U.S. History and Advanced Placement US Government and Politics and European History at John Marshall High School.  
Why did you join the union?
Josh joined the union because he wanted to have the support and be supportive of other like-minded educators. Growing up up in a union household as the son of a coal miner, he witnessed the tough times when, without the support of union brothers and sisters,  it would probably have been impossible to get better pay and/working conditions. Those times taught him that together, we can make a positive change for one another.
Josh is the president of AFT Marshall-County and is a member of the Marshall-Wetzel-Tyler Labor Council.
Josh shares that his most meaningful experience as an AFT member was being honored with the AFT Apple Award, describing it as "very humbling to be told that not only are you doing a good job, you're making a positive difference in peoples lives."
"The work of our union is a constant process requiring many people to lend a hand and share their voice. I am very honored to have been elected by our members to be a part of the leadership of AFT-WV. I promise I will always speak for them in making sure we continue to build a strong union that will support all of us both inside and outside of our schools." – Josh Gary
Tena McElwain (Monongalia Co. Service Personnel)
Photo and bio coming soon.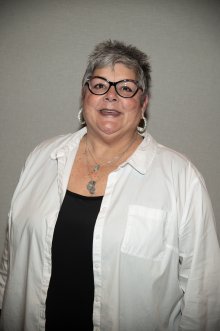 Amy Neal (Cabell Co.)
Amy teaches Health and Driver Education at Cabell Midland High School. 
She is president of Cabell AFT,  Local #6340. She is also a member of the Southwest Labor Council. 
Raised in a union family, Amy knew the importance of belonging to the union and having true union representation. She feels AFT-WV is more than a union, it is a FAMILY!
During recent strikes in her area at Cabell Huntington Hospital and Special Metals, Amy could be found picketing or making homemade food and delivering it to her union brothers and sisters. (PS- She's a great cook!) 
Amy describes her most meaningful experience as an AFT member as when over 9,000 of us were standing in front of the WV Capitol! In her leisure time, Amy and her husband are currently planning their only child's wedding reception!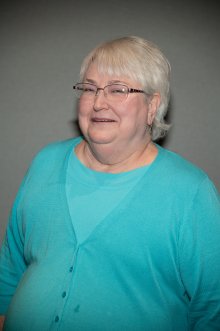 Carenna Rouse (Boone Co.)
Carenna is a substitute teacher in Boone County.
Why did you join the union?
Strength in numbers
Quality continuing education
Liability insurance
Grievance protection
Carenna is very active outside of the classroom, and holds leadership roles in the following organizations: 
Vice President, West Virginia Alliance for Retired Americans
Vice President, Kanawha Democratic Women's Club
Secretary,  Kanawha Valley Labor Council
President, Delta Kappa Gamma - Pi Chapter
 
She describes her most meaningful experience as an AFT member as:
Participation in the 2018 and 2019 strikes
Being President of AFT Boone County Federation of Teachers Local #6101 for over 10 years
Having my name on the grievance for AFT Boone County and winning over $2.6 million for our members
She spends her free time taking care of her grandchildren and loving every second of it.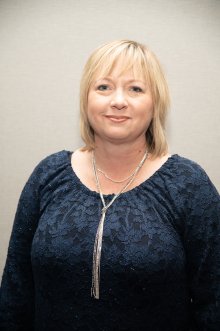 Kristie Skidmore (Randolph County)
Bio coming soon.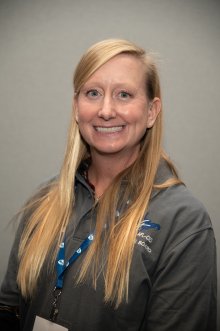 Amelia Roedersheimer (Wood Co.) 
Bio coming soon.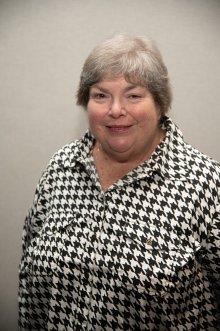 Terry Cunningham (Putnam Co.)
Retiree Representative, Ex-officio
Terry is a retired educator but still substitutes in Putnam County, mostly at Hurricane High School. 
She joined the union initially because she was impressed by the leadership and their self-control during the 1990 Strike.  The leadership was focused and had a plan for the strike and for the present and the future.
Terry is a member of the Kanawha Valley Labor Council and treasurer of the West Virginia Alliance for Retired Americans. She serves as president of the West Virginia Gold Star Mothers.  She was recently appointed by the governor to the Vocational Rehabilitation Council representing labor.
Terry describes her most meaningful experience as an AFT member as follows: I believe the words of my now deceased son have made me proudest because he recognized my work in the Union.  He told his fellow soldiers "Mom is at the Capitol working with this (2018) Strike.  She is retired but she's still giving them H*#l".
In her leisure time, Terry enjoys music, reading, needlework, the theatre, and especially spending time with her miniature goldendoodle, Charlie Ray West.