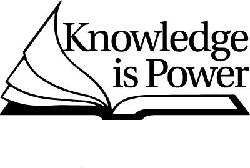 AFT's TEACH program was created by the American Federation of Teachers to bring K-12 teachers into direct contact with the growing body of scientifically validated research findings that can have significant impact on how well they do their jobs.
TEACH (formerly known as ER & D) is an organized approach for selecting, summarizing and highlighting the work of highly regarded educational researchers and disseminating key findings nationally through a unique series of collegial workshops conducted by a growing network of specially trained public school teachers. Participants explore practical classroom applications of research and learn how findings can be adapted or refined to fit individual teaching styles and needs.
With an anticipated shortage of well over a million teachers in the next decade, TEACH is part of an important national trend to professionalize teaching, making it more stimulating and rewarding at a time when many outstanding people are leaving the classroom and fewer college students are choosing education as a major. While higher salaries are crucial, it has become apparent that opportunities for on-the-job growth and collegial contacts are extremely important to attracting and retaining good teachers.
On the state level, AFT-WV has been tremendously successful with the TEACH program. Federation members from across the state have participated in this valuable training opportunity. AFT-WV trainers provide their colleagues with the best available research in education, so that the "best practices' are spread across the state.

Why Does TEACH Work?

While TEACH is by no means the first attempt to get educational research into the hands of teachers, it is by far the most successful.
What makes it work? 
It was developed by teachers for teachers
It features peer teaching
It makes use of research in areas specifically targeted by teachers as their concerns
It is presented in an atmosphere that is nonjudgmental and nonthreatening
Classroom application is controlled entirely by each teacher, based on his/her professional judgment; and
The program can be adapted to fit the needs of a school district, specific school site or individual teachers.
The American Educational Research Association awarded AFT's program  its highest honor as an exemplary program that bridges the gap between research and practice.

The TEACH Success Story
Local school boards and administrators are endorsing it.
Partnerships are being formed with county staff development programs.
Teachers are being granted released time for in-depth training and
in-service or graduate credit for continuing education.
Its creation has resulted in AFT's recognition as a major force in the movement to professionalize teaching.
TEACH trainers are teaching classes at the Governor's Summer Institute. 
Course Offerings

The TEACH program offers a variety of professional development opportunities.
Available courses include:
Foundations of Effective Teaching
Beginning Reading Instruction
Reading Comprehension Instruction
Early Reading Intervention
Thinking Mathematics 1: Foundations
Thinking Mathematics 2: Extensions
Thinking Mathematics 3: Connections to Rational Numbers
Managing Anti-Social Behavior
SRP's (School-Related Personnel) Managing Student Behavior


Bringing TEACH to Your County

The Federation is ready to help teachers fulfill their professional development goals. If you are interested in the TEACH Program, contact State Professional Development Coordinator Rosemary Jenkins at 1-800-222-9838. Rosemary can bring this professional development opportunity to your county by scheduling TEACH classes & presentations for faculty senate meetings, continuing education classes, or inservice meetings. Additionally, AFT-WV offers several TEACH courses during the annual AFT-WV  Summer School, where particpants can earn three hours of graduate credit.
---